Cosmetic Dentistry Services
Improve your smile & confidence!
Are you unhappy with your smile? Our dentists can help correct imperfections, repair damage, and restore your teeth to their natural beauty. Our cosmetic dental services include fillings, teeth whitening and veneers. Cosmetic dentistry offers you the opportunity to make positive changes to your teeth and to your smile.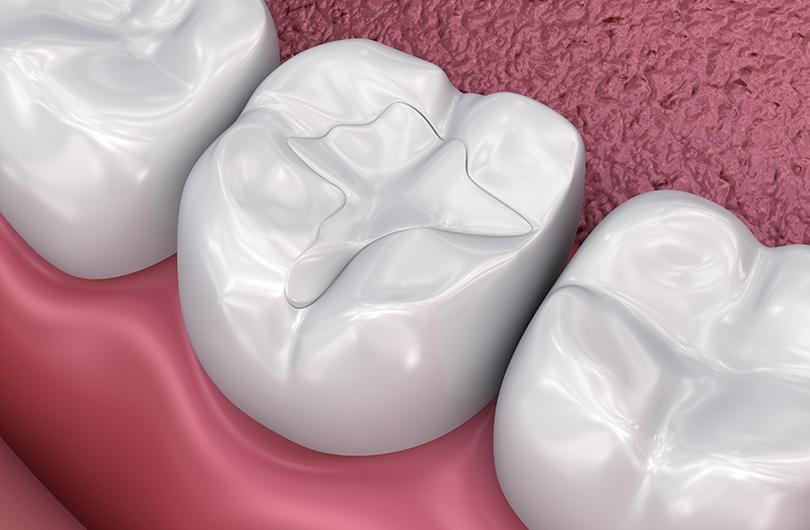 Composite Fillings
Repair and fill cavities
When a cavity occurs, the decay must be removed. A filling replaces the section of a tooth that has been damaged due to decay. There are two types of fillings that can be used to repair and fill a cavity: (1) amalgam (silver fillings) and (2) "white" or tooth-colored composite fillings. We prefer "white" or tooth-colored composite fillings because they "bond" to the tooth structure and help strengthen the decay-weakened tooth. In addition, composite fillings are typically less sensitive to temperature.
Teeth Whitening
Achieve a Brighter Smile!
As our bodies age, our teeth naturally darken and become discolored. Drinking coffee, tea and other beverages can also stain our teeth over time. You can carefully and effectively get that dazzling white smile you've wished for through the personalized tooth whitening that we provide at our dentist office in Chesterfield. We offer teeth whitening options to match your needs!
Porcelain Veneers
Improve the overall appearance of your teeth
We utilize veneers that are wafer-thin, custom-made shells that cover the surface of your tooth to improve its appearance. These veneers are made of tooth-colored materials and closely mimic a natural-tooth look. They resist stains very well and require just a small amount of tooth removal.
There are many benefits to veneer placement. Those benefits include:
The whitening of discolored teeth
The restoration of worn down teeth
The mending of chipped and broken teeth
The ability of aligning your uneven and irregularly shaped teeth
The filling of the apparent gaps between your teeth
Let Us Help You Achieve Your Perfect Smile!