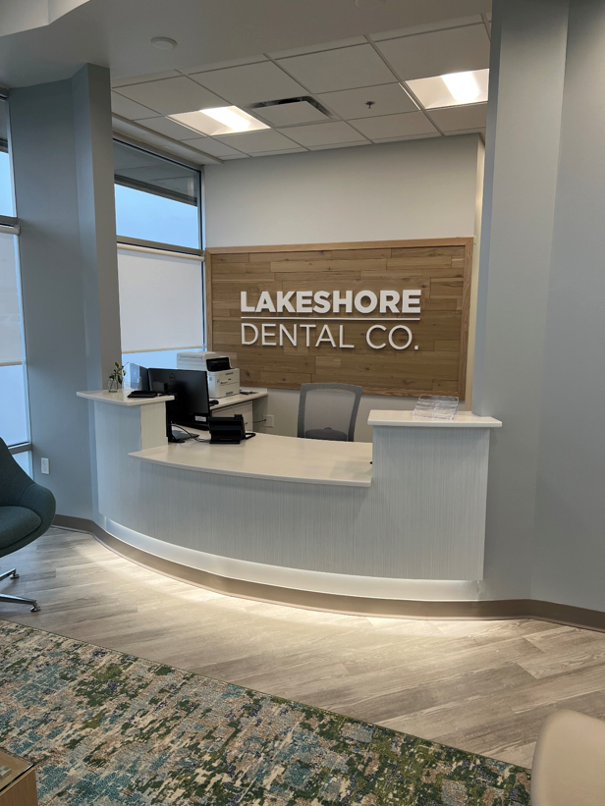 Quality Dentistry in Chesterfield, MI
At Lakeshore Dental Co., we have a team of dedicated dental professionals who are committed to giving our patients personalized, quality care that makes a difference.
We are ready to welcome you to a comfortable, professional environment where you'll get state-of-the-art treatment. 
Meet Our Dentists!
Dr. Fadi Abshara, DDS
Dr. Fadi Abshara earned his dental degree from the University of Detroit Mercy School of Dentistry. He has additional training from Engel Institute in the Implant Mastery Program. He enjoys all aspects of dentistry, especially dental surgery, implants, root canals and cosmetic services.
Dr. Abshara enjoys dentistry because he loves helping people by restoring their teeth, getting them out of pain and giving them a beautiful smile.
He is the first dentist in his family but at just 12-years-old, he knew he had a passion for dentistry and wanted to pursue the field one day. He feels he is a quick learner, empathetic and can quickly and easily adapt to any situation.
In his free time, he enjoys spending time with his family. He also speaks Arabic and Aramaic.
Dr. Simon Shamoon
Dr. Simon Shamoon received his undergraduate degree from the University of Detroit Mercy and his Doctor of Dental Surgery from the University of Detroit Mercy School of Dentistry. He has additional training in SureSmile and has his Invisalign Certification.
During his journey in dental school, he received the American College of Prosthodontics Outstanding Undergraduate Achievement in the Study of Prosthodontics. He also received the American College of Dentists - Michigan Section Outstanding Student Leader award and the Scholar Key award in academic excellence.
Dr. Shamoon strives to lead a successful dental practice alongside his team. Applying his fundamental knowledge, along with his clinical skills, he feels he can provide best in class treatment to his patients. With the mindset of Vince Lombardi, who said, "perfection is not attainable but if we chase perfection, we can catch excellence," he will never rest in his pursuit to providing excellent dentistry.
Dr. Shamoon enjoys dentistry because of the plethora of procedures he can provide to his patients. He enjoys the life learning aspect of the field. He also loves being able to service the community and provide stress-free time for his patients. Dentistry is a unique field that allows him to focus on improving his community through active advocating, as well as life-changing professional relationships with patients of all backgrounds. He believes that healthy smiles are a universal language and he enjoys being part of that journey.
He pursued a career in dentistry because it provides him with a path to positively impact and create relationships with patients and their future. Dentistry allows him to use the culmination of his experiences and interests, along with proper education, allowing him to use his hand skills while being gentle with patients who may have fear or anxiety when visiting the dentist.
Dr. Shamoon is passionate about providing care for those in need. He is very detail oriented and artistic. He feels he is easy to talk to and has good communication skills, which helps him to be a better dentist. He strives to leave an everlasting impression on the people he meets. He prioritizes his patients' comfort and well-being and has the desire to continue learning and providing best in class treatment for his patients.
In his free time, you will see him hanging out with his family and friends and trying out local Detroit restaurants. He enjoys traveling and meeting dentists from different parts of the world and learning about dentistry abroad. He also enjoys collecting watches and learning about them. He also speaks Arabic and Aramaic.
Look forward to going to the dentist again